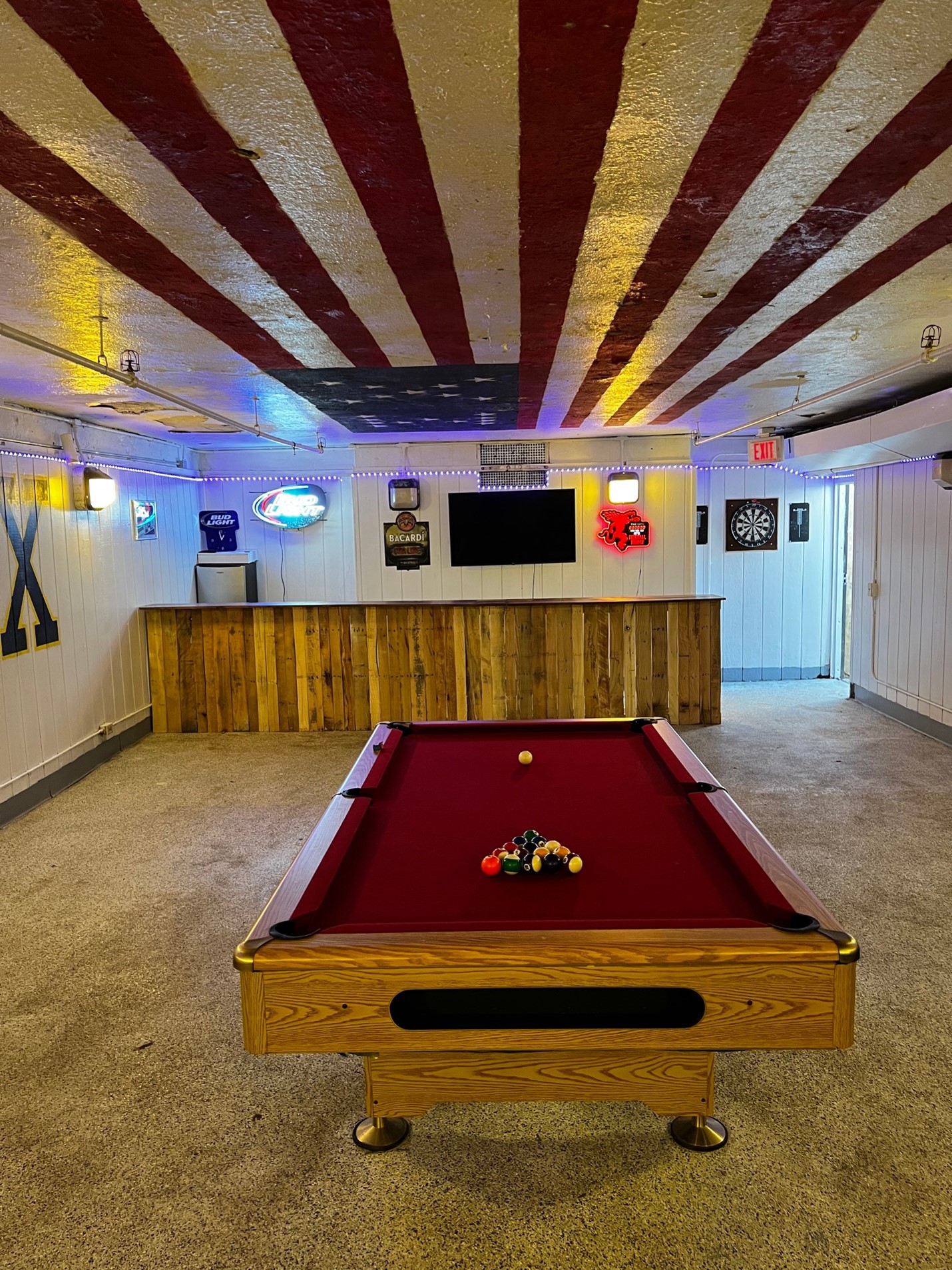 Nov 22, 2022
A Busy Fall at Alpha Chi
The Brothers have been working with Facilities Manager Doug Sampsel on Basement improvement projects. The Social room was painted and Brother Bernie Herron '83 got a Pool Table donated to the house.
By Jim Lundy '82
The Fall 2022 Semester has been going well. As we head into 2022 Thanksgiving, the undergraduates are all at home as Penn State has this week off.
Some of the highlights of the fall semester
Turf Installation at the Chapter House
Basement painting, a new Bar and Pool Table
Successful Homecoming
Successful Parents Weekend
A record pledge class of 28 – who were just initiated
A fun set of Social Events
Also a big shout out to House Mother Rocky Johnson. She started our first ever Moms Club and Allison Hayden has agree to become the President. I have spoken with Allision and they are planning some fun activities, including a Mom's weekend and a Dad's weekend for the spring. They will also raise some funds to make improvements at the house.