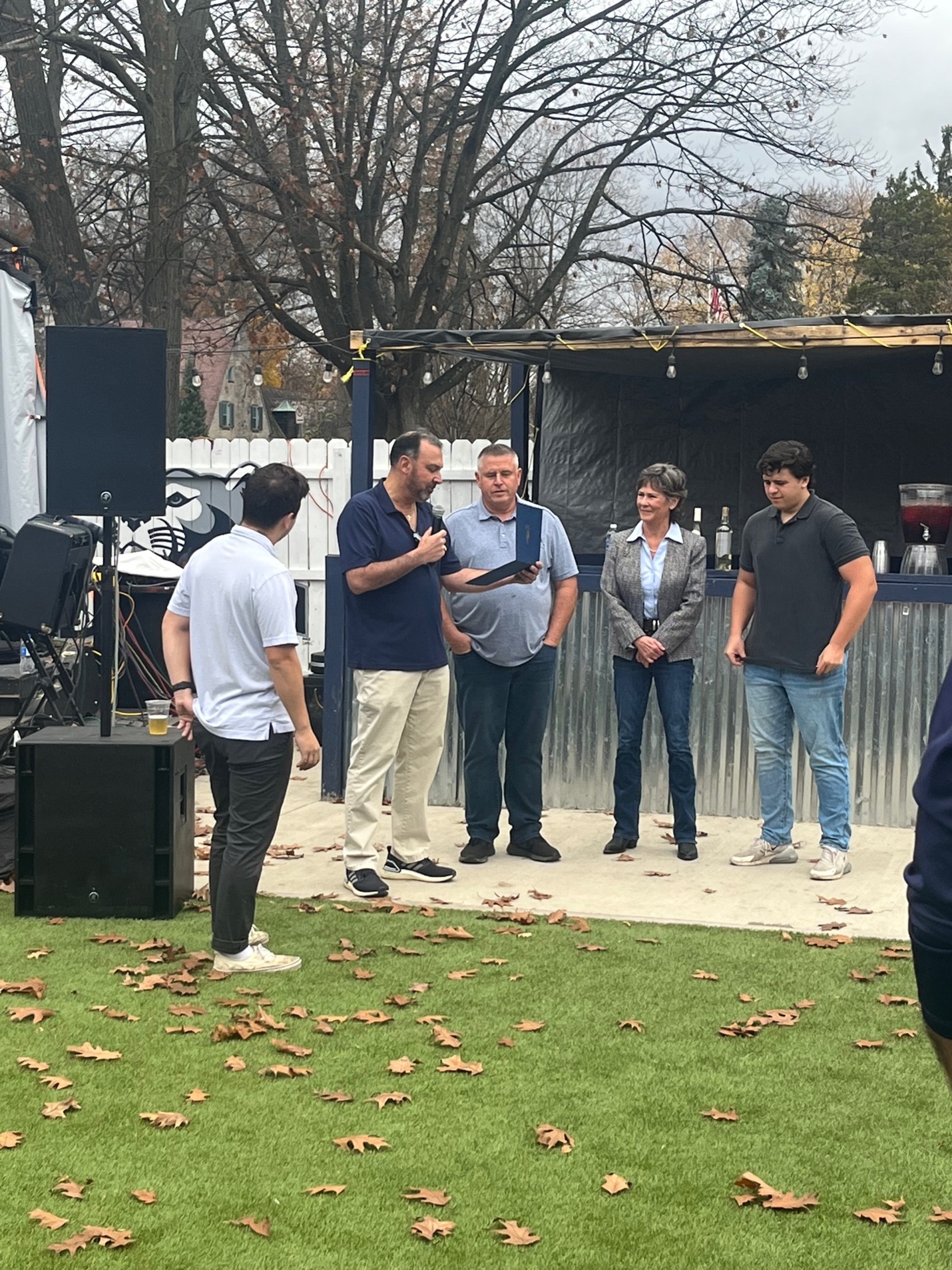 Nov 22, 2022
Thanking The Lougheed Family – for the Turf Installation
Left to right: Pro Consul Andrew Juarez, Dave Capperella '87, William Lougheed Sr., House Mother Rocky Johnson, Consul Billy Lougheed.
In this season of thanks – Alpha Chi also wants to give thanks. In the picture above, AXHC Board Member Dave Capperella '87 presented a Sigma Chi Certificate of Thanks to William Lougheed Sr. Mr. Lougheed is the father of Consul Billy Lougheed and his firm did the installation of the Turf in the side yard – and they did not charge us for any of the labor or equipment they brought to the job site.
It isn't often that a parent steps up like Mr. Lougheed did – and it was great we could recognize him for going above and beyond the call of duty.